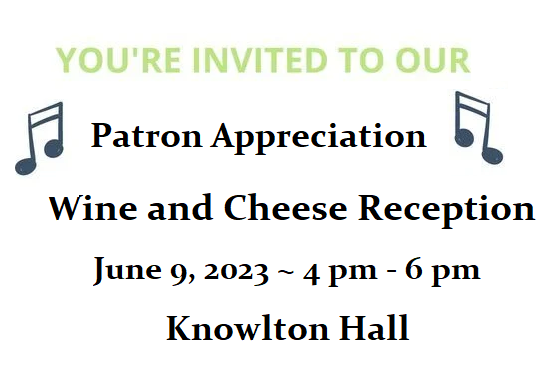 Visit Knowlton Hall for a glass of wine, hors d'oeuvres, and socializing with follow library patrons, the Babcock Library Board of Trustees, the Friends of Babcock Library and the staff of Babcock Library.
Live music entertainment starting at 4 PM!
This event is free and for all ages.
Wine, non-alcoholic beverages, hors d'oeuvres,
and cake will be available.
Please RSVP to Babcock Library ~ Phone # 860-487-4420